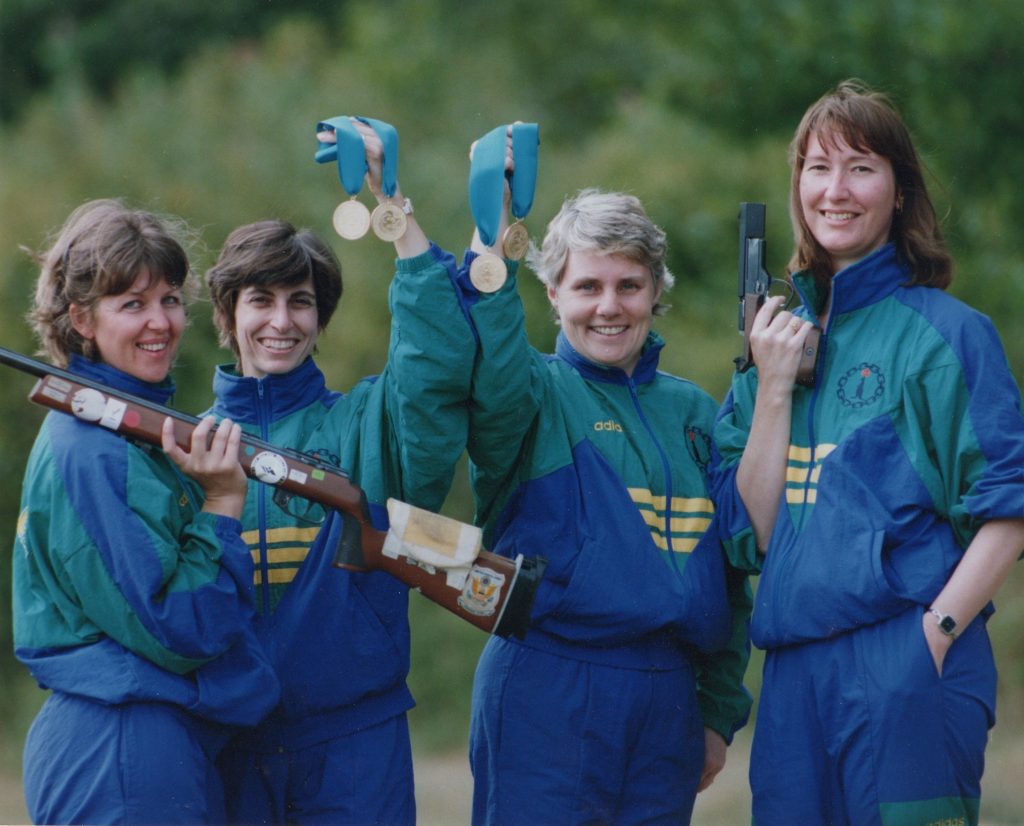 Several of our members have achieved success at Commonwealth Games since our first representatives made the 1994 team to Victoria, Canada.
Of our club's representatives, Annette Woodward, Kim Frazer (pictured centre above) and Susan McCready are the most successful with each winning
multiple Commonwealth Games medals.

The club has been a major training centre for our Commonwealth Games athletes, and in 2006 was the host venue for both the rifle and pistol events for the Melbourne 2006 Commonwealth Games.
Commonwealth Games Representatives