The 24-Hour Air Gun Competition - 1999 & 2001
By Reg McCready and Kim Frazer
The idea of a 24-hour competition originated in France. Apparently, a local French shooter had based the concept on the Le Mans 24-hour car race. It is not clear when the first event was held but New Caledonia conducted a modified version – a 12-hour shoot – before the MISC event which was held in 1999.
Club member and Olympian Carrie Quigley had come across the concept while competing for Australia in European air gun season held annually in January. She suggested that the club hold one and she and her husband Roger (pictured below) offered to organise it.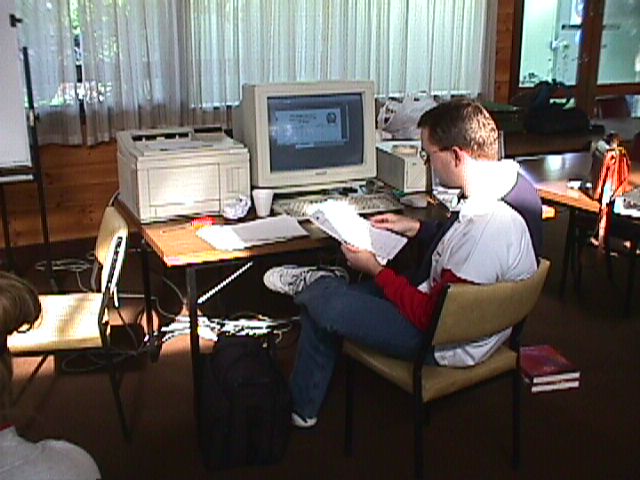 The flyer's heading immediately put everyone in the picture of what this was about.

The rules were quite simple. The event was conducted under ISSF rules but with handicap conditions to level the playing field. Competitors nominated as pairs (either 2 x rifle, 2 x pistol or 1 of each). Each member of the pair took turns at shooting until each had completed 8 series of competition cards. Handicaps were added to actual scores using the Macrae Handicap system. Shooting was to commence at 11am on Saturday and continue until 11am on Sunday. Since several of the competitors were part of the national rifle and pistol squads, the event was supported by the Victorian Institute of Sport as well as MISC. Reg McCready was the RO (with a little help while he took a couple of naps).
The 24-rifle and 12-pistol competitors who lined up to compete created a full firing line. It was a tag team event, so your partner couldn't start their shoot until the first shooter had finished their match. The first competition highlighted one problem which was that one pair were both quick shooters. They had finished all their competition cards in eleven hours and spent the rest of the night sleeping. Others took short breaks from shooting to have some sleep. The organizers felt that this not in keeping with the idea of a 24-hour shoot so when they organized a second one two years later the rules were changed slightly. On that occasion each competitor was given 90 minutes to complete each series and the other member of the pair could not start until the 90 minutes had expired. That meant that if a competitor wanted to have a sleep it had to be done while their partner was shooting. Thus, shooting was spread over the full 24 hours.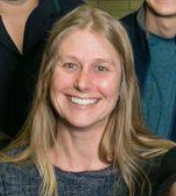 The 2001 event featured one other addition – a final was introduced at the end!
Our thanks to Carrie Quigley (pictured left ) for providing the photos and other historical information for this story.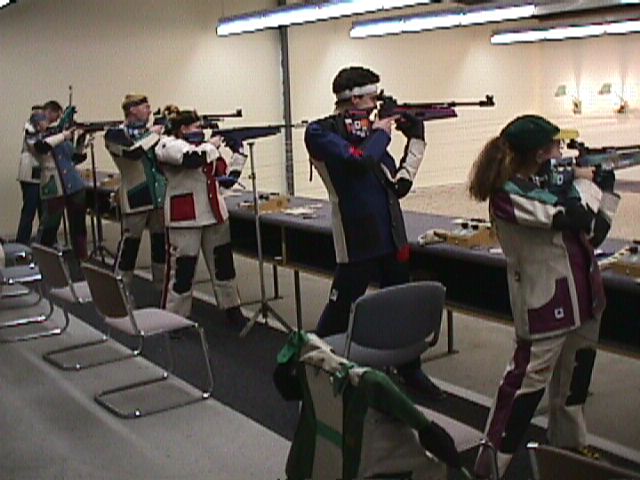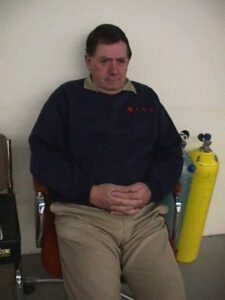 An excerpt from the flyer listed some useful information for competitors.